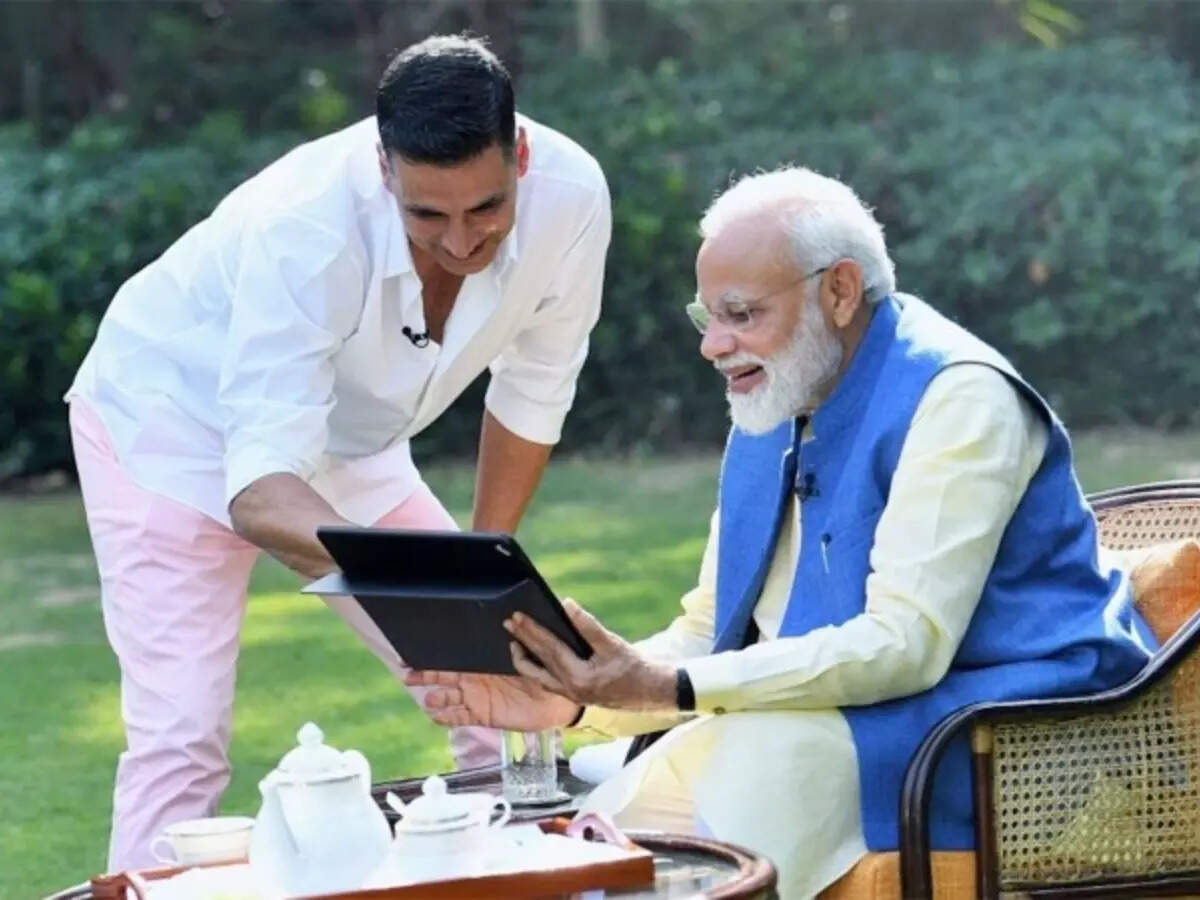 Akshay Kumar
has hailed the prime minister
Narendra Modi
for asking
BJP
leaders to avoid making unnecessary comments on films and Bollywood celebrities to grab headlines. The actor said that if Modi's comments will bring change, it will be a great thing for the film industry.
When Akshay was asked about his views on PM Modi's comments at the trailer launch of his upcoming film Selfiee, he told the reporters, "Positivity is always welcome. And of our Prime Minister is saying something like this. He is India's biggest influencer. If he is saying something and if things change it'll be great for the industry. And why not, things should change, because we go through so much."
He further added, "We make films, go to the censor board, get them passed and then someone says something and phir gadbad ho jati hai (it becomes messy). But now that he's said it, I think it'll be better for us."
A few days ago, an officer bearer, who was present at the BJP National Executive meeting in New Delhi, had said that the prime minister had told the party workers that they they should refrain from making unnecessary comments on films to grab headlines.
Indian Film & Television Directors' Association (IFTDA) and Federation of Western India Cine Employees (FWICE) had welcomed PM Modi's comments and said that it's a big boost to confidence for the Hindi film industry, which has been surrounded by boycott calls on social media .