Sonam Kapoor
and Anand Ahuja became parents to a baby boy in August 2022. They named him Vayu Kapoor Ahuja. While they're being doting parents, netizens are left in awe with little glimpses of Vayu that they're getting. Sonam has been in Mumbai ever since the birth of Vayu and for a while, Anand was also with her. But even a little distance makes them miss each other like crazy.
Anand dropped an unseen picture of Vayu and Sonam with a heartfelt note and expressed that he's missing them. Sonam can be seen in pajamas holding Vayu and hugging him. Even he can be seen in pajamas and looks like a bundle of cuteness as one sees his side face. Anand quoted Khalil Gibran's words about children, and while reflecting on them, he expressed, "I read this years ago and have always remembered it. Saved it so I could always refer to it and now so grateful to put it into practice w @sonamkapoor … missing you both too much. #VayusParents #EverydayPhenomenal 🫶😍🤗"
Sonam commented on his post and said, "Love you so much!"
Rhea Kapoor reshared Sonam and Vayu's picture and called him 'maasi's golgappa'. Netizens melted with Vayu's glimpse and cuteness and especially couldn't stop gushing over his cheeks.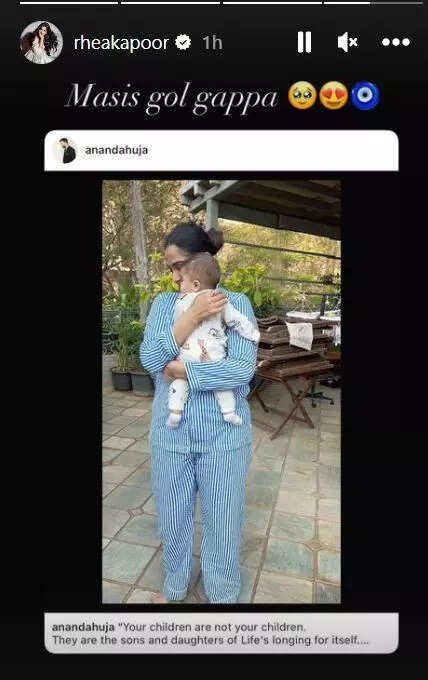 Anand also dropped a picture with Sonam and wrote he misses her.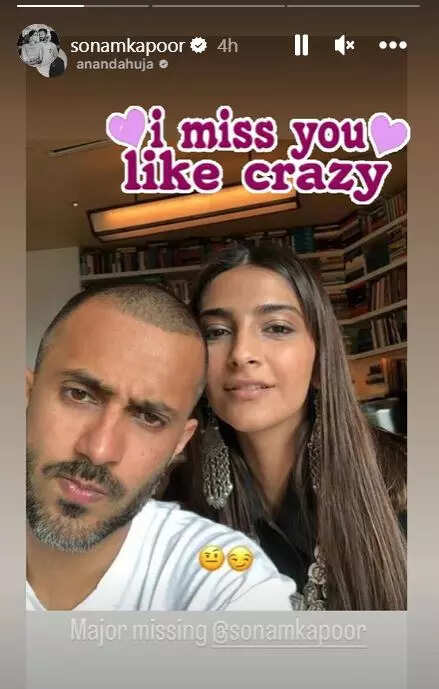 In an interview with PTI, Sonam had shared that she wouldn't be revealing Vayu's face on social media, at least till he grows up and makes that decision for himself.